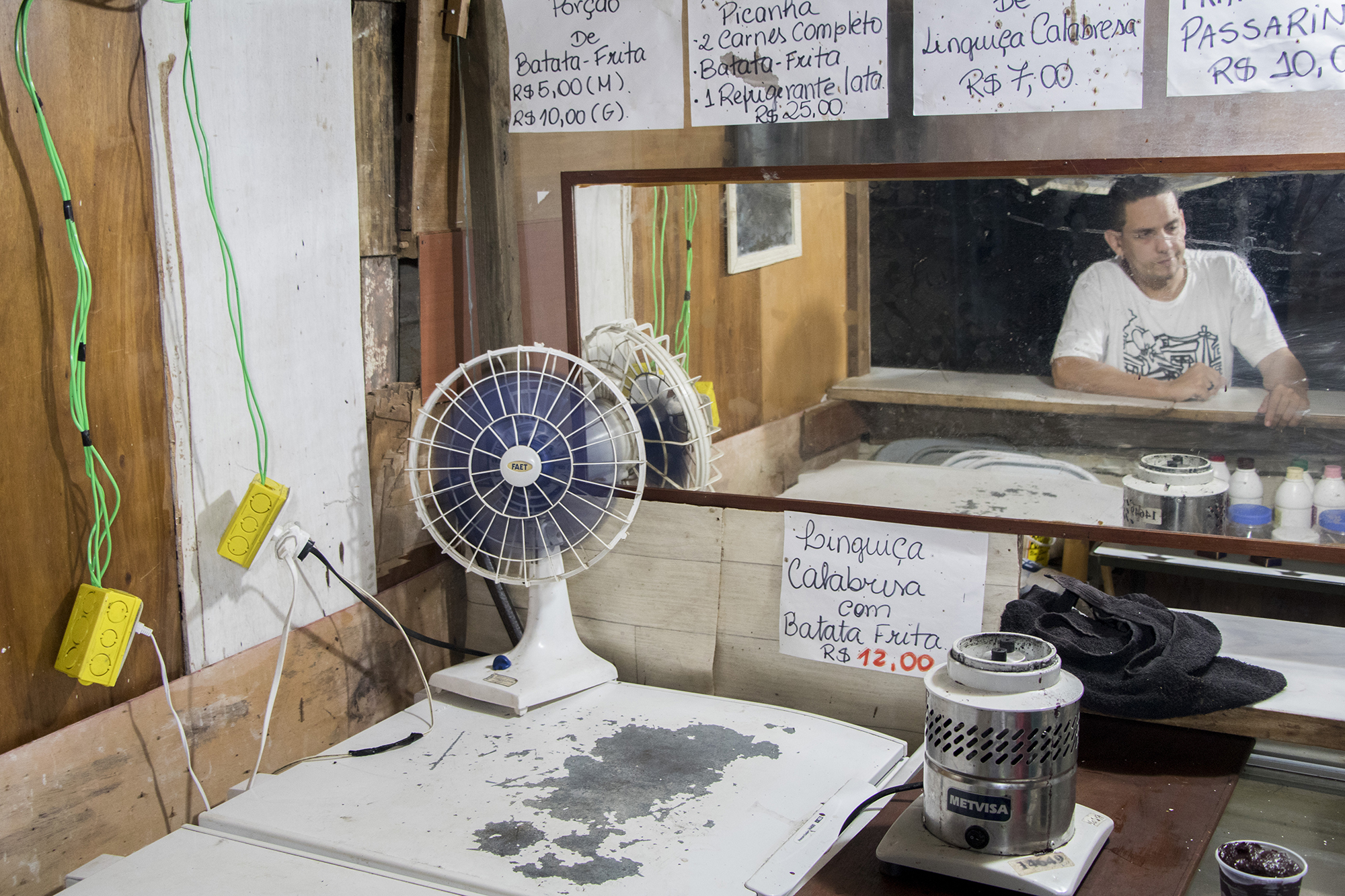 ︎









Intimate Favela (2018)



For the project "Intimate Favela," realized in collaboration with the NGO Catalytic Communities, photographer Antoine Horenbeek was an overnight guest at the homes of individuals and families living in a few of Rio de Janeiro's many favelas: Morro do Timbau, Vila do João, Asa Branca, Cerro Corá, Guararapes, and Santo Amaro. The project lasted three months, from October to December 2018.

-

Intimacy, by definition, is opposed to what is public. It is shared with just a few people—a partner, a family member, or a close friend—and is a pathway to our innermost recesses. In fact, photographing intimacy seems contradictory and almost intrusive. So, is intimacy still "intimate" when it is captured on camera and exposed to an audience?

Capturing a glimpse into intimate spaces and moments is what I hoped to do in spending the night with families living in Rio de Janeiro's favelas. I took photographs of the special moments they agreed to share: simple moments, everyday fragments, portraits, and intimate places.

In Brazil, the term "community" is frequently synonymous for "favela." The notion of community goes hand in hand with that of intimacy. This is evidenced by the living spaces created by residents of Rio de Janeiro's most densely populated favelas. They build their homes independently and do so to first meet one of the most basic human needs: shelter. Residents' homes shelter them not only from bad weather but also from the surrounding world—from social and economic injustices and political decisions that exclude them from the city and push them to create and organize in alternative ways in this city.

Favela communities—closely linked to the rest of the city—take the form of intimate bubbles. In favelas, close ties are woven by the people who live there. Residents forge and maintain strong relations with their neighbors. In favelas, a collective "village mentality" and the exchange of ideas and resources are often far more important than it is in the rest of the city. Two types of intimacy appear in these photographs: familial intimacy, which is born in and unites members of the home, and communal intimacy, a type of presence that links every home and stretches throughout the narrow and animated streets of the community.

These photographs reveal parts of the intimacy of the favela itself—offering a window into daily life in favelas. They hope to demonstrate that it is possible to capture intimacy withoutopposing (or disrupting) it. Photographing intimacy allows the public to be part of the smaller, tighter, and more restrictive circle of people who usually share in moments experienced by the person or subject photographed. It is an exchange between the photographed subject and the viewer, and the moment is made to last forever as it passes through the photographer's lens. Make no mistake—these photographs are not intended to portray "the reality of favelas," for that would be impossible. There are as many realities as there are residents. These representations of often unknown parts of our cities will rather help humanize the favelas to us and to the rest of the city of which they are undoubtedly a part.



---
Exhibition
September 2020 - August 2021:
Casa Carioca,
Museu de Arte do Rio de Janeiro
April 2020 -
Intimate Favela
- Maison Stepman/Brussels
RioOnWatch - Intimate Favela
Rio de Boa Noticias -
Fotógrafo Belga Retrata a Vida Intima em Favelas
Voz das Comunidades -
Fotógrafo Registra o Intimo das Favelas